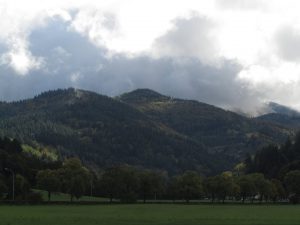 Black to the Forest 2018 takes place on May 5th and 6th in Freiburg, Germany. Thanks to Chris Belaj, it will be Live Streamed here! The event is hosted by Alex Wegner and Sacha Scherzinger.
On Saturday, May 5ht they have an interesting format in mind that they call "Pocket Check". Its designed to see how deep players pockets really are. Teams of two are formed randomly by drawing names from a hat. Then the teams face off against each other in a battle style format. The plays not playing the active battle pick which team played the best using General Impression. If the votes lead to a tie, the tie breaker is a battle of Speed Flow. This tie breaker will further test a team's depth of skill.
On Sunday they will have a CoOp round. At this point it is unclear to me if CoOp will use a more standard competition format or will continue with the Pocket Check concept. We'll all just have to tune in to find out.
All-in-all this should prove to be a fun event for both those in attendance and those spectating. Thanks so much for putting on the event and for bringing us the action! Check out the facebook page for more details.