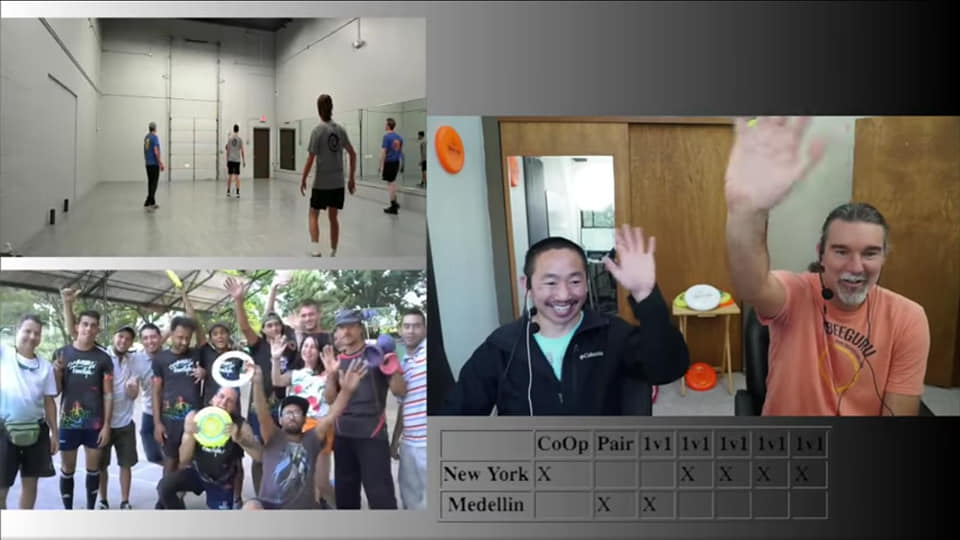 With Round 1 in the books, it's time to find out who will face New York in the finals on Feb 9th.
In one corner we have Bologna, Italy. They were the winners of last years, City vs City test against Seattle. They have experience on their side, and deep pockets to boot.
In the other corner we have Berlin, Germany. While this is their first online battle, it could be argued that some of the most talented Freestyle Frisbee players in the world reside in Berlin these days.
You'll have to tune in tomorrow, 1/26/2019 @ 6:00p UTC+1 / 8:00a PST to find out who will move on.
Representing Bologna
Manuel Cesari
Mattia Lambertini
Andrea Piemontese
Andrea Sarti
Gianluca Giglio
Representing Berlin
Graf Mördi
Freddy Finner
Fabian Dinklage
Stefan Dünkel
Thomas Nötzel
ALT: Benjamin "Benno" Edelmann