Podcast: Play in new window | Download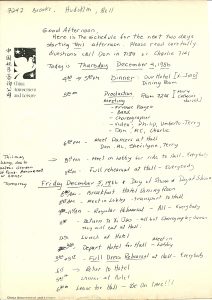 Crazy continues sharing stories of Japan and how some of their interesting cultural attributes played out in relation to Freestyle. A fascinating conversation takes place about the popularity of leg warmers. Crazy talks about the success of Donnie & Camilla & amazing gig they lost to a dog. He shares stories of being at the Playboy Mansion, and wild escapades with the Bud Light Tour in Aspen. Find out who his dream jammers are.
Jake & Lori had a great guest jammer, but you'll have to listen to this to find out who it was.