Podcast: Play in new window | Download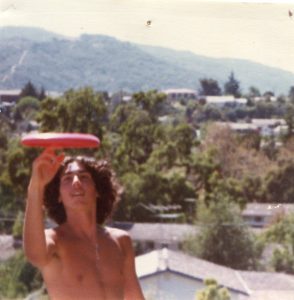 The youngest of eight kids growing up in Northern California on a cul-de-sac, there were plenty of siblings and safe spaces to toss around the Frisbee. In 1978 as a spectator at the World Disc Games in Santa Cruz, his interest was sparked and in 1981 he began playing and organizing others in his high school. Tommy found the freedom of Freestyle to be right up his alley. Larry Imperiale was Tommy's first mentor, and although it was painful, he and Skippy Jammer won the 1986 World Disc Games, the first of 21 titles.
Also check out Hal Erickson, Mika Nordman & Bob Coleman's routine from 1988 Santa Barbara for some inspiration! Starts at the 1:05 mark.