Podcast: Play in new window | Download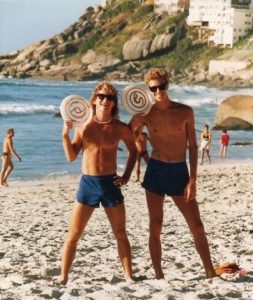 Deaton Mitchell returns to tell more about his relationship with Jim Schmal and Pat Carrasco.
Find out how Jim's move from the Bayou to San Diego in the middle of their 4 consecutive FPA Worlds Open Pair titles was actually good for them.
Hear about their travels to South Africa and how being dependent on the money drove them to play as much as they could with their eye on the prize.
Did this ultimately lead to Deaton's burnout in 1987?
Deaton shares the REAL story about why Pat stopped competing but over time became one of the best jammers out there.
Randy and Deaton discuss getting older and how that impacts your game.
But neither age nor injuries can keep Deaton down as he maintains some of the Bayou Blasters moves from the past.
By the way, how furry do you like your discs?