Podcast: Play in new window | Download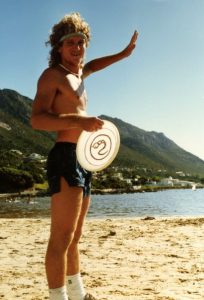 Get some advice from Deaton on how to improve your game.
Find out which players Deaton would play with in a beach jam if he could only choose 3.
When Deaton talks about what he likes now about freestyle; he's excited by the new angles he sees some of the new players doing and always encourages more consecutivity.
He does however plead with people to avoid the "the" while exploring this new world.
Do you know the origins of the move, "A Grown Man Cry"?