Podcast: Play in new window | Download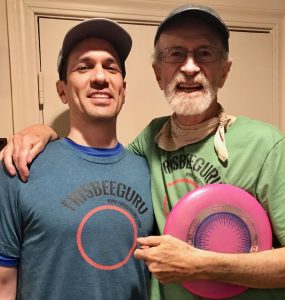 Jakes answer: Joey Hudoklin, Randy's answer: Donny Rhodes. Listen in to hear the question.
The conversation continues with Stork to get an insider's view about why Wham-o discontinued the NAS series.
Find out how the Frisbee and Hacky Sack communities came together and why.
Stork shares the details inside the last years of Wham-o, Kransco & Mattel and how the corporate world saw disc sports.
How did Frisbee go from attracting 50,000 spectators to only friends at family? Maybe people just play to play, but who doesn't like a little admiration?
Thanks Jay Moldenhauer for his generous offer matching donation offer for new patrons and to our 3 new patrons!