Podcast: Play in new window | Download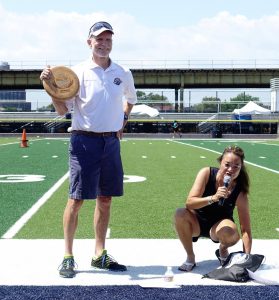 John continues to talk about his partnership with Donny Rhodes and how Donny's play ignited quickly, going from humble beginnings to one of the best players in the world.
He elaborates on their experience playing together in the Rose Bowl, ranging from planning their routine to the white unitards they proudly wore.
In the end, the Coloradicals came out ahead and he shares his thoughts on how Freestyle was judged back then.
Ultimately, John stopped playing and started focusing on ball golf.
Jake and Randy discuss what keeps them connected to Freestyle and what keeps people connected to their passions.
Frisbeer Live Stream is going on now, and HolyJam will be next weekend.