Podcast: Play in new window | Download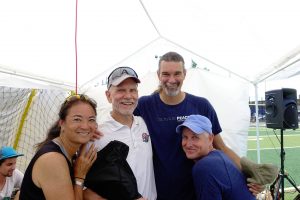 Jake & Randy talk about their highlights from the 22nd Jammers Championship in Jacksonville, FL. Congrats to Jake Gauthier, Daniel O'Neil, & Dave Murphy who took the win in Open Pairs, and to Lori Daniels and Dave Murphy who took the win in Mixed Pairs. Special thanks to Paul Kenny for hosting the event!
John no longer plays Freestyle, but he has continued to play Disc Golf, and he explains why that is.
John finds DDC more intriguing than Freestyle, and he encourages others to take a crack at it.
Jake asks who he thinks the best player is, past and present.
John gets philosophical when talking about some of his favorite experiences.
How do you handle your emotions when you're jamming?
Coming Up the German Championships will be live streamed on May 31st – June 2nd. Thanks to Chris Belaj for making that possible!