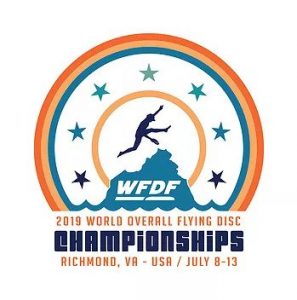 The WFDF World Overall Championships – Freestyle Competition will be Live Streamed. The event takes place July 12th & 13th in Richmond, Va, USA. Lori and I will be there with the cameras and computer, ready to stream and jam!
Also helping with the stream will be Ryan Young. He is running the current FPA judging system for this event. Last weekend we integrated an overlay from that system into the live stream. If all goes well, player's names and scores will be visible in the stream.
To learn more about this event, listen to our interview with the tournament directory, Jack Cooksey and checkout the event web site which includes a list of all registered players, the schedule, and more.
To watch, click here.