Podcast: Play in new window | Download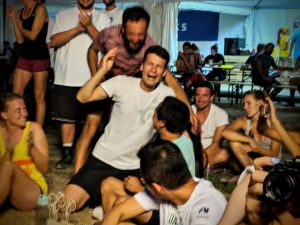 We're back!!
Co-op Champions
Pavel Baranyk – Ryan Young – Dave Schiller
Womens Champions
Emma Kahle – Lisa Hunrichs
Mixed Champions
Matt Gauthier – Lisa Hunrichs
Open Pairs Champions
James Wiseman – Ryan Young
Special thanks to Patron Jay Moldenhauer: he's made an offer that for every person who becomes a Patron by Sept. 8, 2018, he will donate an extra $50. Become a patron today.