Podcast: Play in new window | Download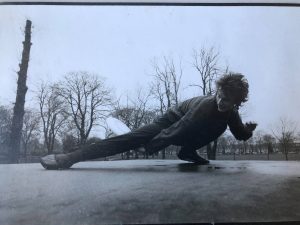 Jake explains a new spin practice inspired by Ryan Young.
Konn tells us how it all began and of course the V-bros were part of it and how the "Ally Pally Tossers" embraced him.
Holland Park became his home away from home where he developed his skills over 20 years.
Adrian Wainwright was Konn's first partner and mentor and they brought an edge to the game that was not the norm.
Konn and Adrian hook up with Jason Salkey to create a formidable co-op team.
We also learn there was a lot of action going on in European jam scene at the time.
Jake and Randy will be pausing the podcast for a few months to focus on the upcoming livestreams at EFO & FPAW 2018 and other FrisbeeGuru projects. Don't worry the podcast will be back with new freshly baked episodes in September. Happy Summer!!